About Us
Dr. Michael Scarton began practicing in Harrisburg, Pennsylvania in 1997. He then opened Scarton Chiropractic & Rehabilitation Clinic in 1999 to give the Washington, Canonsburg, Houston and McMurray communities a special place to experience natural healing.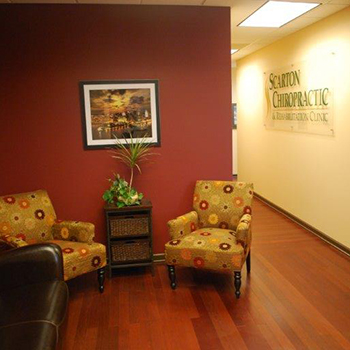 Our warm, loving environment is full of energy, and we treat you just like a member of the family. Chiropractic care can give you the ability to live to your fullest potential, allowing you to do the things you love.
Supporting Our Community's Health
We're here to restore the health of people who are experiencing less-than-optimal health. We work to give you the ability to return to the things you love, whether it's playing with your children, participating in a sport or living daily life without pain. We want to get you back in the game instead of being stuck on the sidelines.
More and more, we're seeing people who are sick and tired of getting medicated and not having their problems addressed. We're committed to helping you change your life!

Helping You Live Better
Our mission is to educate our community about where true health comes from, how health is lost, determining why our patients have developed the health problems they have and how to help them feel better again.
Scarton Chiropractic & Rehabilitation Clinic is a family practice, offering chiropractic care to all ages from newborns just hours old to those in their 90s. We've provided relief to individuals who have experienced headaches for decades, as well as those who may have sought help with back pain only to realize that other health conditions have cleared up while under chiropractic care. We feel it's a blessing to be able to assist our patients, changing their lives for the better and returning them to the activities they love.
We are an in-network provider for all insurance companies. Contact us today to get your benefits checked by our team, free of charge!
---
About Scarton Chiropractic & Rehabilitation Clinic | (724) 229-5266